CRBI Staff
Daniel Yordy: Director CRBI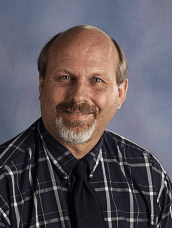 Daniel Yordy grew up in the Mennonite church and in the Willamette Valley of Oregon. At the age of twenty, he followed his heart into the Canadian wilderness of northern British Columbia where he committed himself to a Christian fellowship known as the move of God and to eighteen years of living in the context of intentional Spirit-filled Christian community.
A fuller story of Daniel's experiences through the years, along with a video recording, can be found here: My Life.
Although Daniel left that fellowship with his family in 1998, he remained committed to the vision of the revelation of Jesus Christ birthed in his heart through his years in community. In 2006, he heard a word he had not considered before: "Speak what God says you are." Since God says that we are just like Jesus as we see Him as He really is, Daniel again committed his heart and life to know the furthest extent of what God means by what He speaks, and by speaking what God speaks, to call those things that be not as though they are.
Daniel Yordy has obtained a Master's Degree in Education and is by present trade a teacher of English and of writing. At the age of 53, Daniel realized that he has lived inside the autism spectrum all of his life, in a portion of that spectrum known as Asperger's syndrome. That condition brings difficulty, yes, but also a particular ability – the ability to see patterns others may miss.
And so, with a quiet and humble heart, he offers to you the things God has taught him through more than 40 years of longing to know the Lord Jesus Christ with all his heart and through many tears inside the probing dealings of a holy God.
More Staff Coming Soon